---
Title: Official data: Fully vaccinated people account for 9 of 10 COVID deaths Date: 2022-03-07 Tags: Health, Big Pharma, COVID, Vaccines —
Official data: Fully vaccinated people account for 9 of 10
COVID

deaths

For those friends and relatives of our readers who may still be contemplating getting a booster, or yet another booster, this is a "must know" report.

This report from England demolishes the last remaining argument for getting shots. Here is the story, by Art Moore, dated March 2, 2022, which we discovered in WorldNetDaily.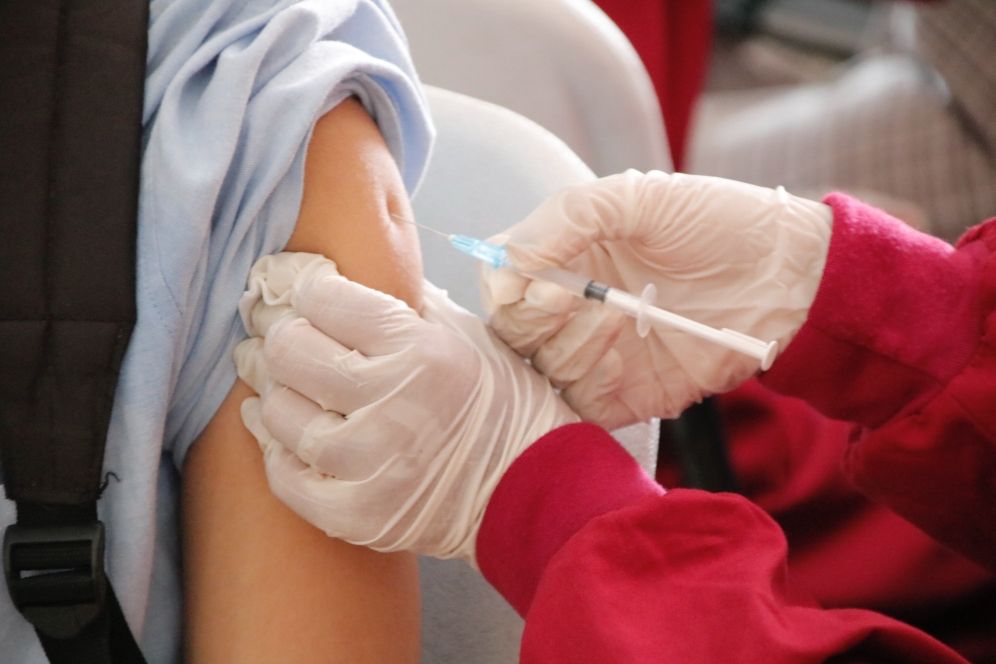 QUOTE: The fully vaccinated account for 9 of every 10 deaths from COVID-19 in England and 4 of 5 deaths among the triple-vaccinated, according to the latest data published by the U.K. Health Security Agency.
The independent British news site The Exposé reported the government report, published Feb. 22, includes a table on page 41 confirming the vast majority of deaths were among the vaccinated.
About 73.5% of the population of England has been fully vaccinated, and 56.9% have received a booster shot, as of Feb. 28.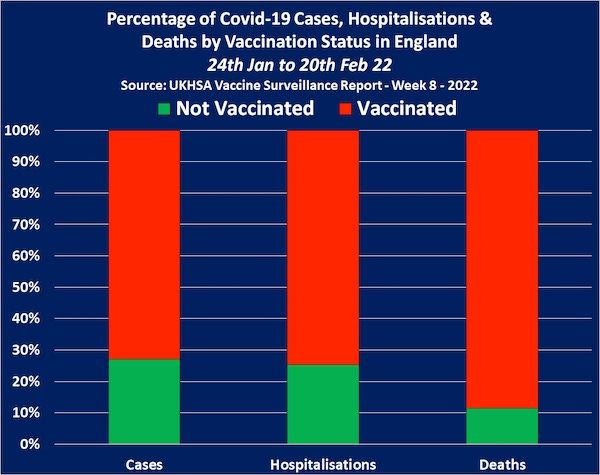 (Table from the UKHSA report)
Top health officials around the world, including in the U.S., have acknowledged that the COVID-19 vaccines have not stopped infection or transmission amid the omicron wave — the premise for vaccine mandates — but have insisted the shots prevent hospitalization and death. END QUOTE
But that is not so, according to the official UK statistics as seen very clearly in the chart above. The rest of the story is here.
-END-
---
Date
March 7, 2022
---
---