Write a note to
SCOTUS

!

Here is one of the most recent interviews of Mr. 107 explaining the importance of the Brunson brothers' case at the U. S. Supreme Court. (We have previously posted quite a few blogs on this topic.)

We gain some new insights with each interview. Tomorrow, Lord willing, we will present an alternative viewpoint.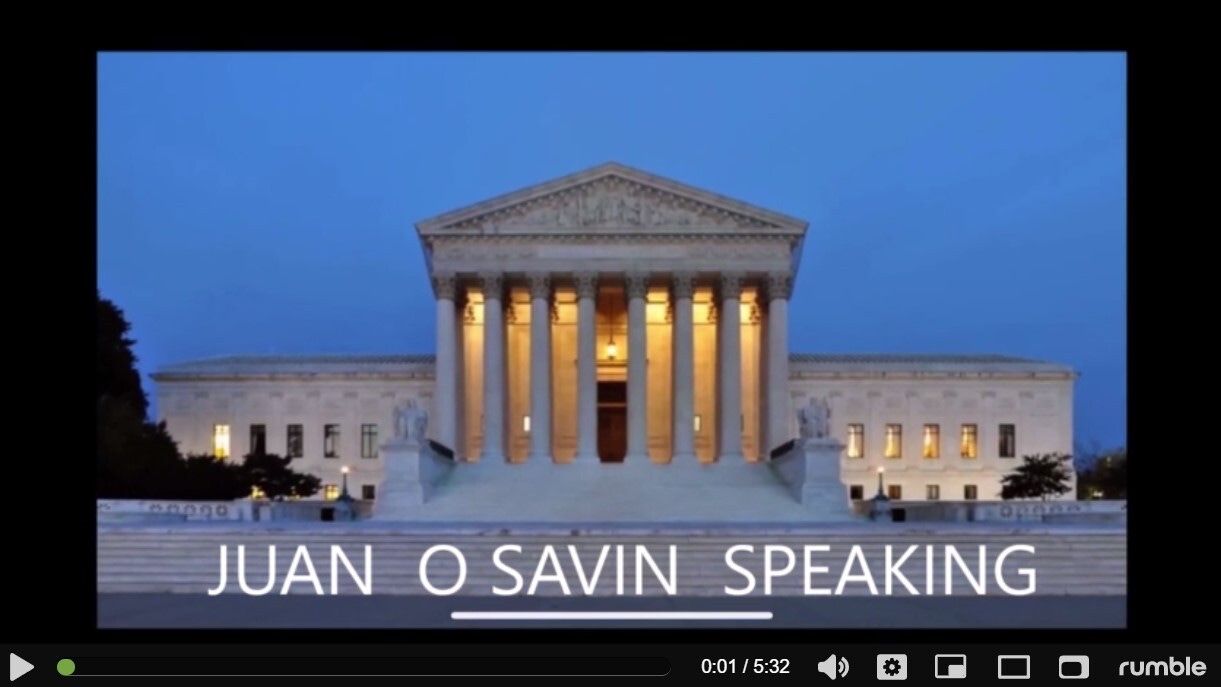 (The U. S. Supreme Court building. Non-clickable screenshot.)
If you wish to skip over host James Grundvig's coverage of today's news and get right into his interview with Juan O' Savin, then fast forward to the 6:30 minute mark.
There are other commercial breaks along the way, but after the last break, Juan gives detailed instructions on how to write a very simple and brief letter to the nine Supreme Court Justices. It took me five minutes to write mine. Our mail has gone out for the day, but we will put our letters in the mail tomorrow.
Yes, letters plural, because Juan asks us to send an identical letter to the Brunson brothers so that they will know how many letters were sent to the SCOTUS. (A great idea and only costs you another stamp, envelope, and sheet of paper.)
If you wish to skip over the final commercial break, fast forward from 50:42 and dip back in again at 53:40 where Juan narrates step-by-step instructions on how to do the very simple letter. Anybody can do this much.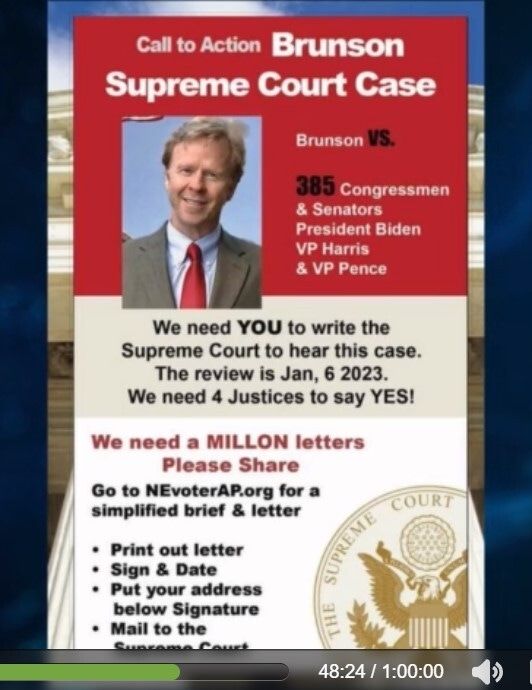 (Non-clickable screenshot.*)
Juan's narration gets the SCOTUS street address slightly incorrect by omitting the numeral "1" before First Street, NE, but it is visible and correct both on the machine-printed letters and on the hand-written addressing of the envelope in that portion of the video at the end.
Here is the link to the video which runs one hour including all the commercials.
-END-
---
---
Date
December 13, 2022
---
---