Here's One (-Oh-Seven) for your perusal this weekend
This just in from one of our Texas correspondents (and just in time to save me a lot of work, for I have been rushing to get the next lecture done for this weekend).
QUOTE: Hi James, We have talked recently how you are staying well and protected. I think you must be taking a break! We all need that. [Yes, I took off last weekend through Wednesday for a family reunion.]
The most recent interviews I've heard with Juan seem to indicate a couple of things:
We are most likely past the chance for civil war.
There is some kind of Continuity of Government happening right now.
2020 is not over and must be addressed. I think Juan knows more than he is telling about the various legal cases regarding this issue.
Buydon is on the clock. Who will they move into this place pre-election? California Governor Newsom? I think Juan thinks that they need to secure the speaker first before removing Buyden.
There is little confidence in Kamala for a number of reasons. She could be removed first and perhaps the cocaine show is a set up.
Juan had also mentioned several times it's coming down to who had the bigger gun. Now we know that the

DS

[Deep State] doesn't have control of the

"

biscuit" but that Trump does… The bigger gun! Game over.
Is that why they treat Trump the way they do, charges, indictments, raid? … so they can get it [the biscuit] in some way? Of course, they don't want his name on the ballot but there are many reasons to get Trump out of the picture.
Juan says the

"

show", [as in

"

Enjoy the show" per Q] is this process to remove Buyden and bring in his replacement.
The chess moves are becoming less and less because the

DS

is cornered on many levels.
These are in order 1 and 2. Sounds like they were recorded on the same day… Just not posted the same day. END QUOTE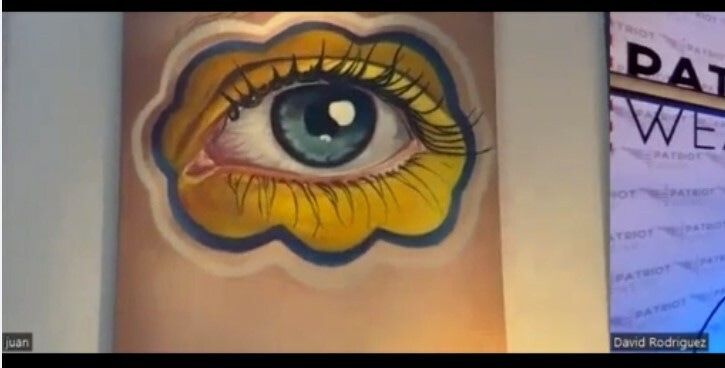 Thanks, Pat! Here are the links Pat forwarded with the above commentary.
-END-
---
---
Date
July 14, 2023
---
---