What do Nixon, Kennedy, and Trump have in common?
Before we get to today's feature, I am happy to report that this morning I had my first (and probably only) follow-up visit with my surgeon. All my vitals were in the normal (good, excellent, perfect) range. For example, BP at 113/77.
After a few questions about problems I might be having (none), he smiled and said, Well, I am here if you need me, but at this point, you are cleared for everything.
I said, does that mean I can go back to my friends at the Mountain Shag Club and do vigorous weekly dancing?
Anything you want to do, he replied. So I am thanking the Father and looking forward to the next night of dancing.
Meanwhile, I am racing to get lecture prep done for this weekend, since I chose to cancel last week's SK Fellowship meetings and reschedule for this weekend.
With lecture prep having first priority, I have no time to write a blog today; but fortunately a couple of videos have come my way with recommendations. I will save the second (and longer) one for the weekend (No, it's not Nino! Grin, grin.)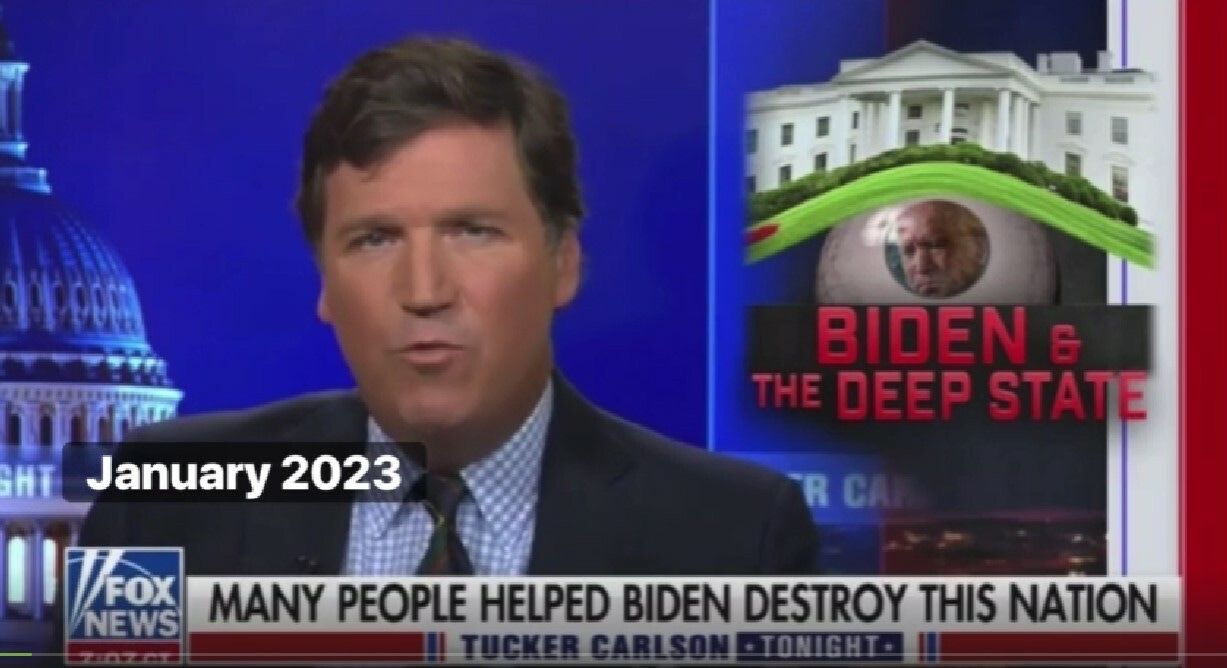 (Non-clickable screenshot)
This one is from Writeside Blonde, the lady who has made a mission of connecting the dots of Mr. 107 with JFK, Jr. by analyzing the various issues of his George magazine. This one is not necessarily connected with that.
This episode is mostly occupied with a fairly recent clip from Tucker Carlson about Richard Nixon. I have a ton I could write about Nixon, and agree almost entirely with Tucker's take. So enjoy this clip of about seven minutes. Link here.
-END-
---
---
Date
September 14, 2023
---
---