Get Woke, Go Broke: Bed Bath & Beyond Turns off
AC

in Stores to Save Money More Than a Year After Dropping MyPillow

Or as we have stated it to companies pandering to, or leading the Leftist putsch for "wokism," "You go woke, you go broke!" I quit shopping at BBBY after they dropped Mike Lindell's My Pillow products. 

I was tempted recently to go back for just one inexpensive item, but I shall do a bit more searching to find it. Meanwhile, I love Lindell's pillows, sheets and slippers!

This article by Cristina Laila appeared in yesterday's Gateway Pundit and is linked here.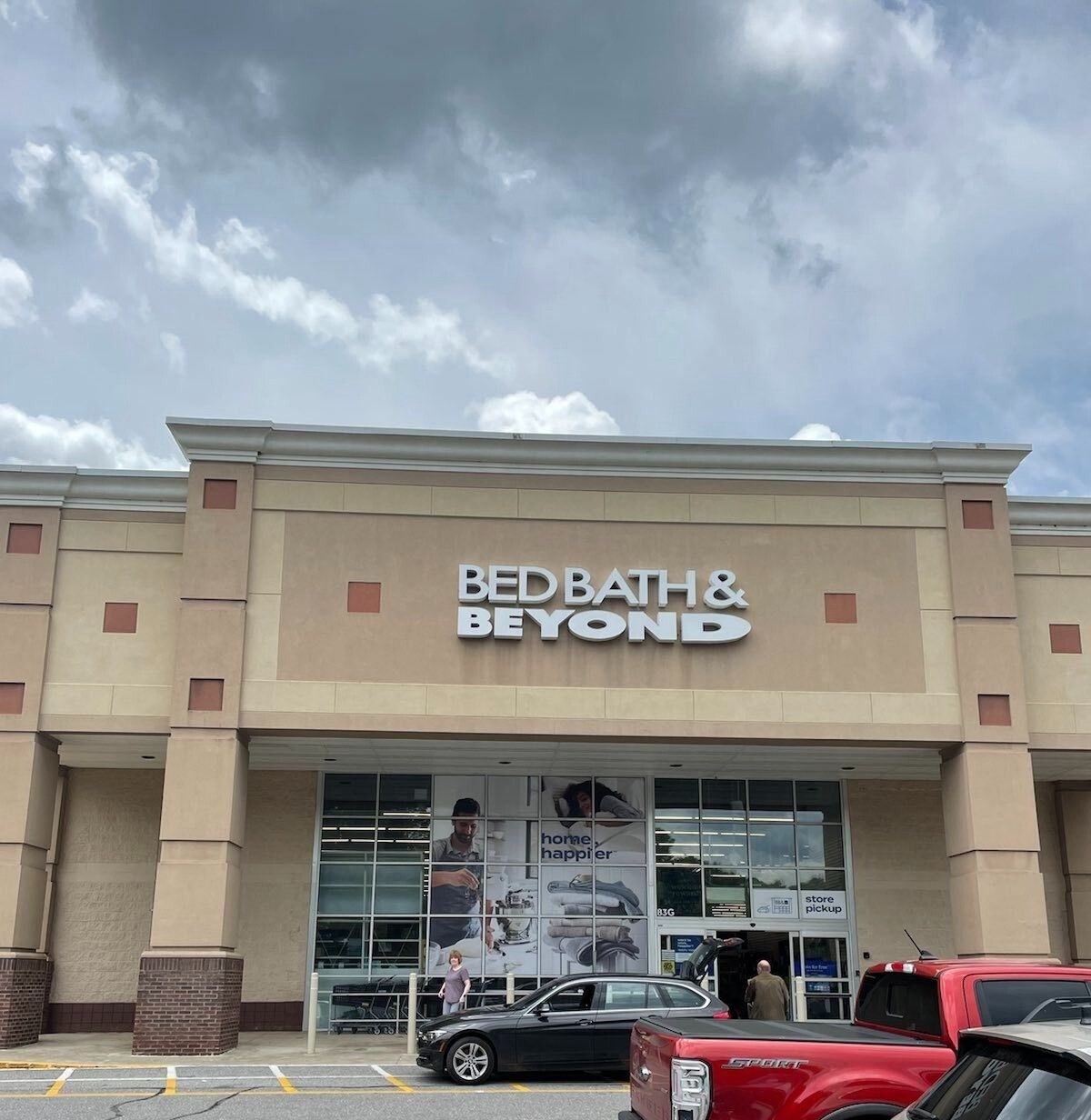 (A dark cloud hangs over BB & B in Asheville. Photo by James Bruggeman)
Get woke, go broke. Bed Bath & Beyond is turning off air conditioning in its stores to save money as sales drop.
Recall, Bed Bath & Beyond in January 2021 announced they would no longer carry MyPillow products after the Founder and CEO Mike Lindell challenged the results of the fraudulent 2020 presidential election.
Bed Bath & Beyond has cut its air conditioning use in stores to offset a drop in sales after freezing out Mike Lindell.
CNN Business reported:
Retailers typically want their sales numbers to be red hot, not their customers. But Bed Bath & Beyond (BBBY) is reportedly dealing with cooled momentum and heated customers at its stores.

A new report from Bank of America claims that the company has cut air conditioning in an effort to quickly lower expenses to make up for a slump in sales.

Bed Bath & Beyond told CNN that any changes in store temperature guidelines did not come from corporate. "We've been contacted about this report, and to be clear, no Bed Bath & Beyond stores were directed to adjust their air conditioning and there have been no corporate policy changes in regard to utilities usage," said a representative.

Still, analysts at Bank of America who have conducted store visits report mounting concerns, including labor hours that have been meaningfully cut, scaled back utilities, reduced store operating hours and canceled remodeling projects. Rewards programs have also been scaled back and replaced. The analysts expect Bed Bath & Beyond's management will soon announce more store closures and halt openings of its Buy Buy Baby stores. 
END QUOTE
Also, see our story about former "social justice warrior" Keri Smith, who was awakened from "woke-ism." Let the Left use the goofy term "woke." We shall use proper English–unless, of course, we are making a point with slang, or simply using less formal English, or for sarcasm, or as Rush used to say, "I am demonstrating [the] absurdity [of the Left] by being absurd." We posted the story a week ago, Thursday, June 16, 2022. 
-END-
---
---
Date
June 30, 2022
---
---