Kash Patel explains where we are and what needs to be done by
"

we the people."

The House could use a 150-year-old law to arrest people. Will the Obama's take the bait?

https://x22report.com/aiovg_videos/kash-patel-the-house-could-use-a-150-year-old-law-to-arrest-peoplewill-the-obamas-take-the-bait/

QUOTE: Kash Patel served as the former Chief of Staff to Acting Secretary of Defense Christopher Miller and is responsible for leading the Secretary's mission at the Department, including his executive staff and providing counsel to the Secretary on all matters concerning the Department's operations.

Kash oversaw the execution of several of President Donald J. Trump's top priorities. Kash begins the conversation talking about how Biden crimes are being exposed to the world.

The Government Gangsters are real and there are a lot more than people realize and they follow the same pattern of criminal activity. The House has the ability to take over for the FBI and DOJ if they are not doing the job.

There is a change of batter coming, the question is, will the Obama's take the bait. END QUOTE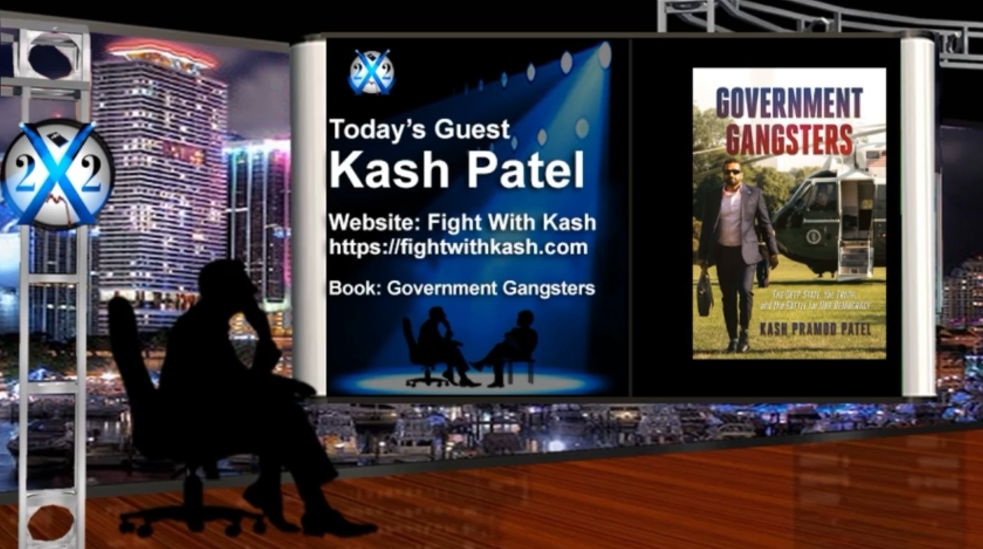 If you or your friends are losing patience or getting discouraged, you will be buoyed by this interview. If you are wondering what you can do in this fight against the cabal/Mystery Babylon for rulership over planet earth, you will be encouraged, enlightened, and informed by this interview.
Naturally, we see it all with the divine overlay, knowing we are in the climax years of the millennial-old battle that began in the Garden of Eden. Therefore, we know that we have the victory through our Lord, Savior, Redeemer and King Jesus Christ.
Yet, He does not expect us to be mere observers. God expects His people to take action (lawfully) to restore righteousness in this once blessed land of Zion/New Jerusalem. We have expounded on this theme many times with the following verses and many related passages in our series, Mystery Babylon and the Stone Kingdom.
Isaiah 52:1 ["Get woke!" … No! Instead, …] Awake, awake; put on thy strength, O Zion; put on thy beautiful garments, O [New] Jerusalem, the holy city: for henceforth there shall no more come into thee the uncircumcised and the unclean.
2 Shake thyself from the dust; arise, and sit down, O Jerusalem: loose thyself from the bands of thy neck, O captive daughter of Zion.
3 For thus saith the LORD [Yahweh], Ye have sold yourselves for nought; and ye shall be redeemed without money.
Look up, for our redemption draweth nigh!
Here is thelink to this interview, which, minus the commercials, is about 35 minutes.
-END-
---
---
Date
October 2, 2023
---
---