Big Food giant, Tyson, wants to feed you bugs
Connected to a deal with links to World Economic Forum—no surprise there!
While the plagues fall upon "Egypt," Christians in "Goshen" should be informed and act accordingly. (Get to know your local farmers.) All emphases and comments in [brackets] are ours.
From World Net Daily, QUOTE:
Tyson Foods going

'

protein-centric,' working on bug plant
Buys into European corporation already setting up procession operations
Tyson Foods is world-renowned for its packages of chicken meat that are ubiquitous in grocery stores. And it produces other meat for retail sales, too. And soon, bugs. Online, it boasts of its "protein-centric" plans.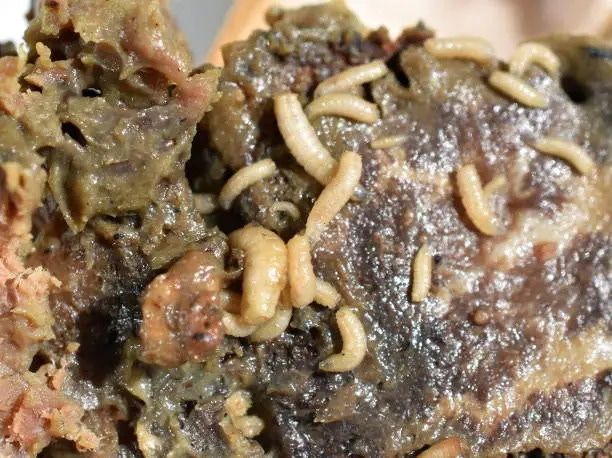 (Bon appétit! Royalty-free photo from Pixabay.com)
The company based in Springdale, Arkansas, states: "We built our name on providing generations of families with wholesome, great-tasting chicken. But today's Tyson Foods is so much more. As values and behaviors around food have changed, so have we.
"Today, we're innovators uniquely positioned to reshape what it means to feed our world. Today, we not only have the fastest-growing portfolio of protein-centric brands, but we also offer greater transparency in everything we do." …
[Really? You mean Tyson will always tell us what we are eating and not hide the bugs under nice-sounding words like "protein" and "organic" and "natural?" Sorry, we don't believe you!]
That reports Tyson, "America's largest meat producer," is working on a partnership with a company linked to the World Economic Forum "to open a major insect processing plant in the United States."
Tyson, the report said, is buying a stake in Protix BV, a Netherlands-based company dealing with insect "protein."
"The company has also been hailed by the World Economic Forum (WEF) and was awarded with globalist organization's 'Technology Pioneer' award," the report explained. Kees Aarts, the CEO, is described as a member of the WEF.
The companies' goal is to set up a bug plant in the U.S., an operation that will make bug-based meal and oil for use in fish feed and dog food, but also for humans.
CFO John Tyson said, "It's a multibillion-dollar industry opportunity that has tremendous growth potential, and we see Protix as being a leader there."
Aarts expects the U.S. operation to be up and running by 2025, but the location hasn't been announced.
The report noted the demands by the WEF that "the masses must give up beef due to the alleged 'emissions' involved in producing meat." Insects are the necessary substitute, the WEF claims.
Slay News said an additive made of powdered crickets already is being used in pizza, pasta and other foods in Europe. END QUOTE
Full story and other links here.
-END-
---
---
Date
October 24, 2023
---
---