Have you seen my doppelganger? At least, name-wise, if not physically…
And have you seen the pictures of the devastation from the fires in Maui, Hawaii? It looks horrendous! Some have speculated that DEWs are involved.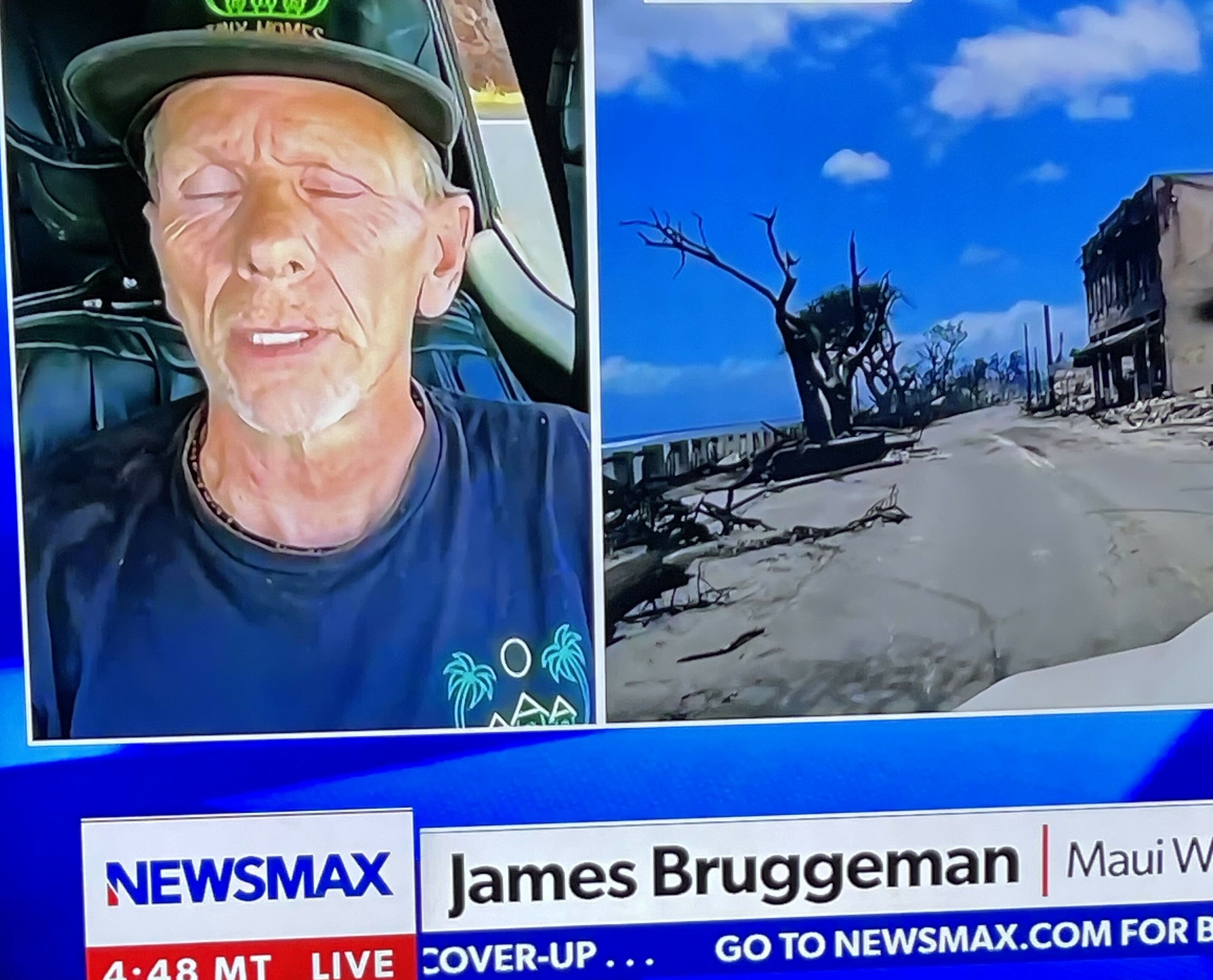 We will not proffer an opinion as we have no first-hand information, even though a man named James Bruggeman does have first-hand information. He is shown interviewed with his wife, Tennille, here in the 5-minute video clip from Newsmax linked below.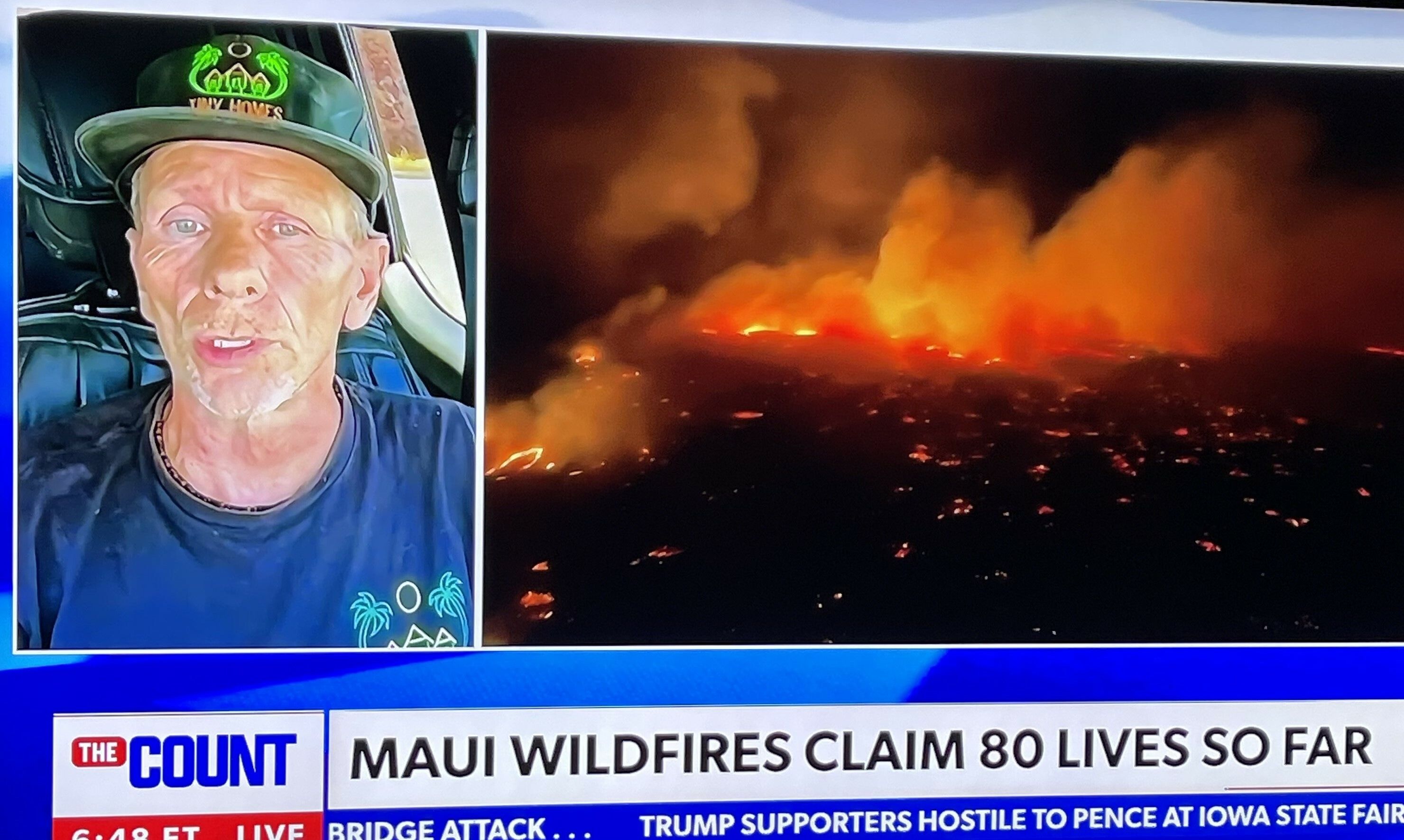 Speaking personally, it sure is weird to see my name being identified as a survivor of the raging infernos there. I mean, it's not like our surname is Smith. And, as with almost all the Bruggeman's we have heard of around the USA, so too with my doppelganger in Maui, he is involved in the construction industry.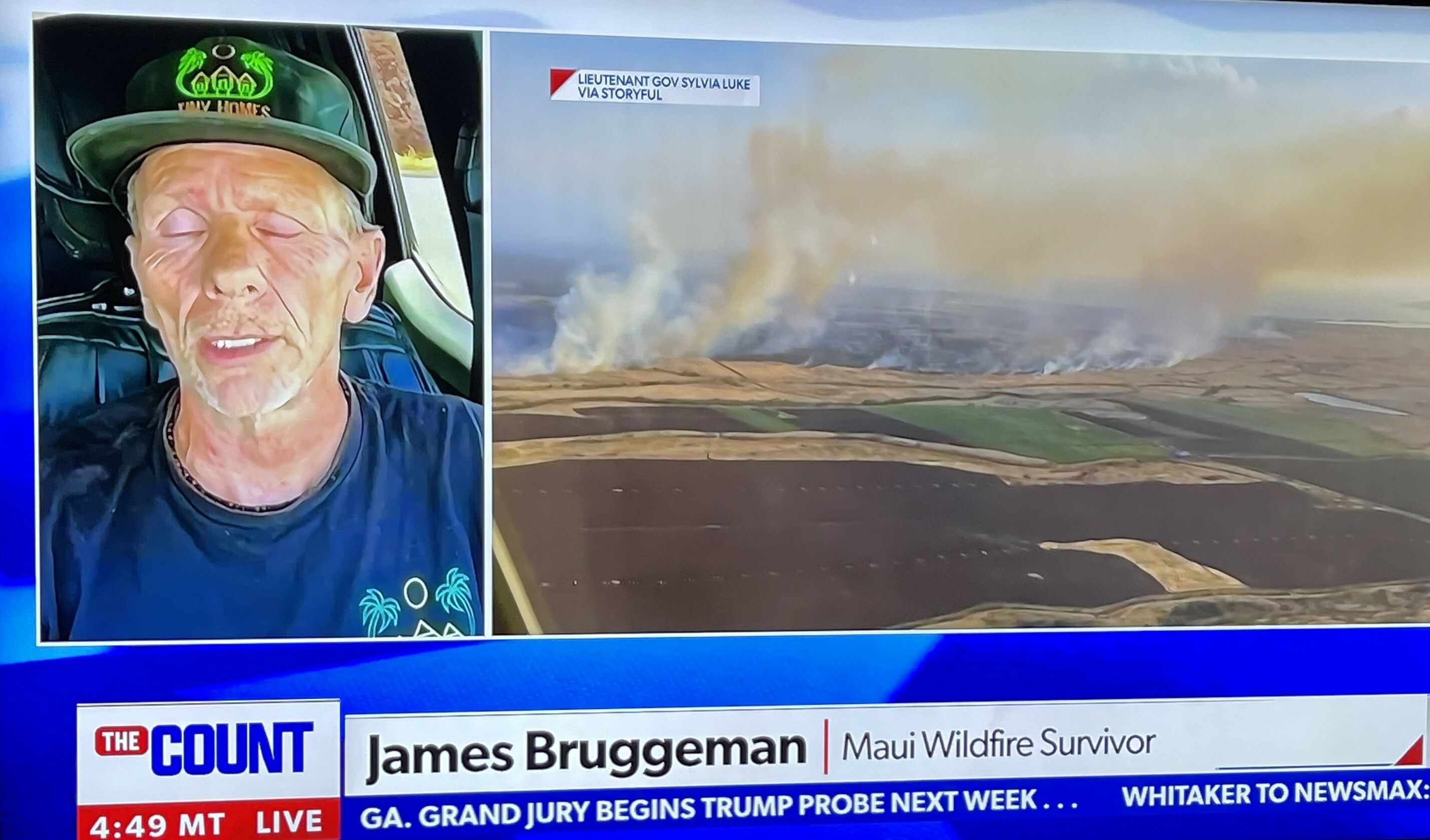 Thanks to our sisters, "Prayer Loop" Lynn in Texas for forwarding this clip, and to Kathy in Georgia for sending three other screenshots of James & Tennille Bruggeman.
Here is the link. (Click on the video.)
This last screenshot came from an article in the Maui Times in happier times before the recent fires.
Let us all be in prayer for all our countrymen in that devastated area.
-END-
---
---
Date
August 16, 2023
---
---